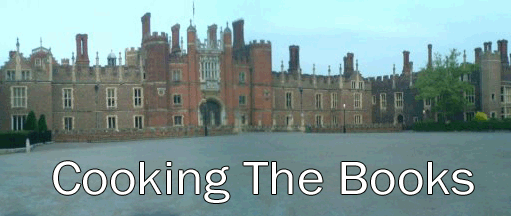 Welcome to Cooking The Books
the website for all things associated with the
live historic cookery at Hampton Court Palace.
Use the links at the top of the page to visit the various pages that give you an inside, if unofficial, take on the live cookery events that take place regularly throughout the year within the Historic Kitchens at Hampton Court Palace.
For official news, visit the Historic Royal Palaces website via the HRP site link.
How to get in contact
There are lots of ways to get in touch, you can leave a comment at the blog, send a tweet via Twitter, or ask a question on the forum.
Alternatively, send an email to admin@tudorcook.co.uk and I'll get back to you as soon as I can.
(C) 2016 Tudorcook